*Price is shown in full. Please check on Lazada or Facebook for promotions
This extraordinary purpose made lotion superbly boosts collagen and strengthens skin tissue in the sensitive bottom area, activating the skin's regenerating effect to combat skin issues like cellulite. Your bottom appears firmer and younger-looking.
RIVIERA SUISSE BOTTOM LOTION 50 ML
Riviera Suisse | 100% Made in Switzerland
Refining + Firming + Regenerating
Takes care of sensitive skin issues such as cellulite

Lifts and firms bottoms, hips and thighs

Decreases excessive storage of fat with special micro algae extract Pro-DG for slimming effect

Refines and smoothens skin by boosting collagen production with Syn®-TC synthetic peptide

Experimentally proven to boost collagen and fill up wrinkles within 28 days

Moringa Seeds oil from Miracle Tree and panthenol works wonders to nourish and repair damaged skin, generating new skin tissues

Dermatologically tested, made for all skin types

50 ml.
Additional information
| | |
| --- | --- |
| Benefits | Anti-Aging, Brightening, Firming, Lifting, Moisturizing, Smoothing |
| Form | Cream |
| Skin Type | All Skin Types, Sensitive skin, Skin with Signs of Aging |
| Toxic Free | AHA-free, BHA-free, BHT-free, Colorant-free, Cruelty-free, Formaldehyde-free, Hydroquinone-free, Mineral oil-free, Paraben-free, Phthalate-free, Retinol A-free, SLS-free, Steroids-free, Sulfate-free, Triclosan-free |
Reviews from out beloved customers ♥️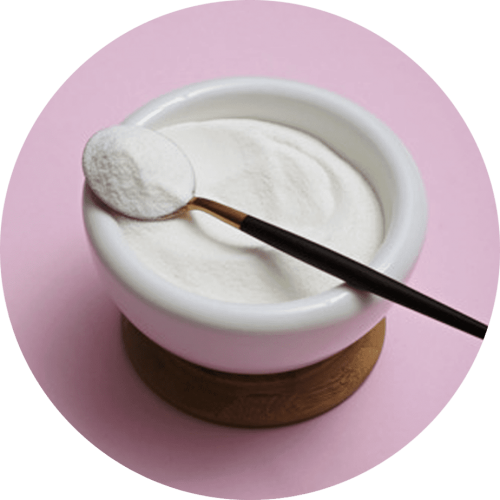 While traditional anti-aging approaches focus on dermal collagen type I, Syn®-TC synthetic peptide  follows a more holistic approach focusing on total collagen care – specifically Type I, III, IV, VII, and XVII that are essential in a smoother, softer, younger skin appearance. Collagens are responsible for the skin's strength and smoothness, but as we age, collagen production is reduced. Syn®-TC provides the solution to a youthful, beautiful smooth skin from undamaged, stable homogeneous collagens.
Increased Collagen Production: the peptide increases formation of various types of collagens, enabling a strong skin structure
Anti-Aging: more collagens mean a more youthful appearance of the skin, combating the aging process
Smoother Skin: the complex allows a softer touch to the skin, with silky smooth appearance of a youth's skin
Experimental Results:
Experimental results show that the skin appears plumper, firmer with improved elasticity within just 28 days.
Collagen production is also significantly increased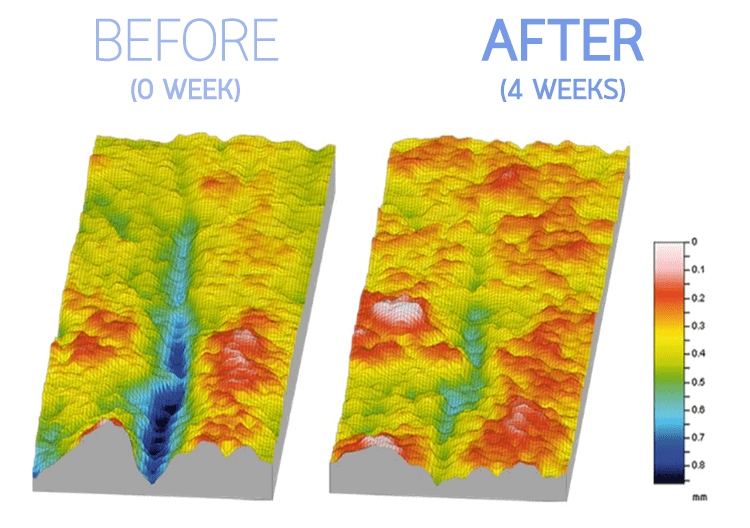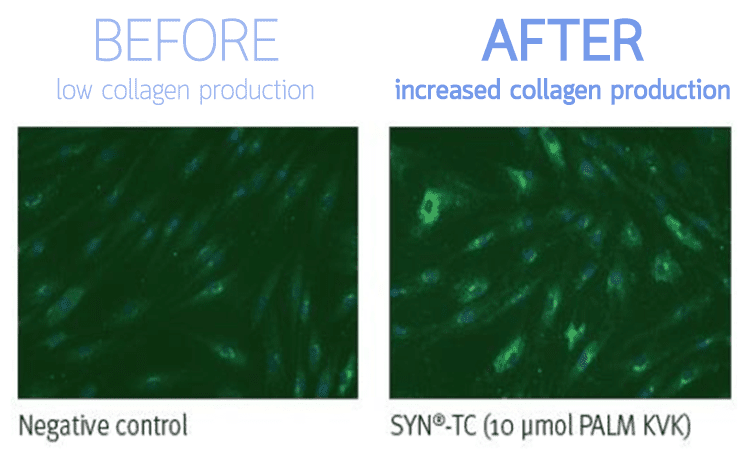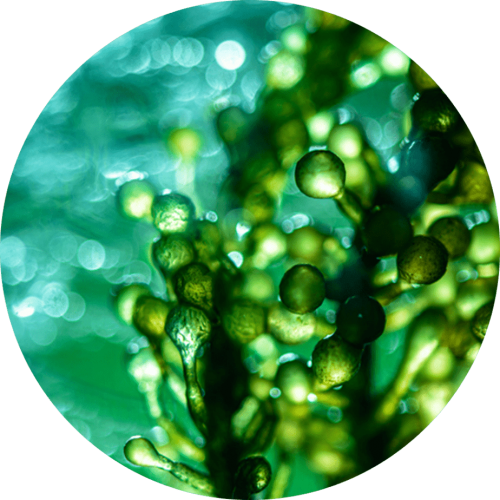 Pro-DG is a natural micro algae extract that promotes metabolism and minimizes lipid storage, which is why it offers exceptional slimming properties. Produced by blue biotechnologies, the extract promotes lipolysis (release of glycerol) and inhibits storage of fat.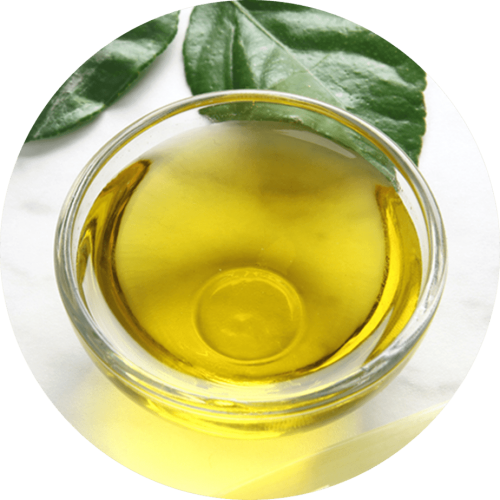 Moringa Tree Seeds Oil (Lipofructyl)
Moringa oil is extracted from Moringa Oleifera tree, known as Miracle Tree or The Tree of Life, which typically grows in semi-arid areas. All parts of the tree give plentiful health benefits, but its oil remains the most wonder in the skin care world.
Skin Protector and Restorer:

Anti-inflammatory properties and ability to protect the skin from pollution and chemicals

Moisturizer and Brightener:

moisturizes and imparts glow to the skin, making the skin look naturally bright and smooth with a balanced tone

Anti-aging:

full of antioxidants, it can reduce wrinkles and return youth to the skin as well as strengthen the skin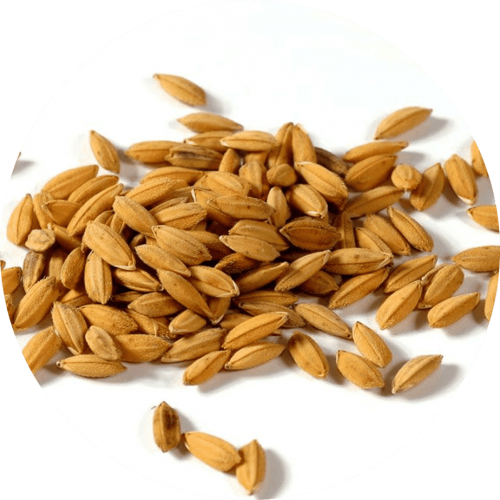 Panthenol or Provitamin B5 improves the overall appearance of skin, hair, and nails with its moisturizing and skin repairing properties.
Moisturizing effect: by stabilizing the skin's barrier function, amount of water lost is reduced and the skin is able to retain moisture
Improved Skin Elasticity: panthenol can improve skin texture and elasticity, which means it is ideal for treating dry skin
Defense Against Stress: with its soothing properties, it reduces redness, itching, and suppress inflammation, helping to relieve inflamed acne and skin
Aqua, Cyclopentasiloxane, Butylene Glycol, 1,3-Propanediol, Sodium Polyacrylate, Glycerin, Cetyl Palmitate, Moringa Pterygosperma Oil, Isopropyl Myristate, Phenoxyethanol, Cetostearyl Alcohol, Sodium Stearoyl Glutamate, Dimethicone Crosspolymer, Benzoic Acid, Plankton Extract, Dehydroacetic Acid, Sodium Hyaluronate, Perfume, Sodium Benzoate, Potassium Sorbate, Citric Acid, Acetyl Dipeptide-3 Aminohexanoate, Tetradecyl Aminobutyroylvalylaminobutyric Urea Trifluoroacetate, Palmitoyl Tripeptide-5, Palmitoyl Dipeptide-5 Diaminobutyroyl Hydroxythreonine, Magnesium Chloride
Apply adequate strands onto your bottom and massage gently until the lotion is fully absorbed by the skin. Close the twist cap after use for your highest comfort and quality
Recommended to use with...