*Price is shown in full. Please check on Lazada or Facebook for promotions
Achieve a botox-like treatment, filling up and reducing wrinkles with special synthetic proteins that imitate the muscle-relaxing effect of viper venom. Our formula also increases youth collagen production with hyaluronic acid and unique peptide.
RIVIERA SUISSE FACE PERFECTOR 10 ML
Riviera Suisse | 100% Made in Switzerland
Anti-wrinkle + Lifting + Smoothing
Skin appears firmer within first  15 minutes after used

Syn®-AKE synthetic protein mimics temple viper's venom and effectively reduces wrinkles and lines by making muscles stay relaxed

Experimental results show smoother skin surface (crow's feet) within 28 days with Syn®-AKE

Exceptionally smoother skin from a boost in total collagen production by our synthetic peptide Syn®-TC and Vitamin E, A

Experimentally proven to boost collagen and fill up wrinkles within 28 days

Facial skin stays refined and hydrated with hyaluronic acid

Dermatologically tested by Swiss dermatologist, made for all skin types including sensitive skin

Cruelty-free and toxin-free 0% parabens, 0% steroids, 0% colorant

30 ml.
Additional information
| | |
| --- | --- |
| Benefits | |
| Form | Serum |
| Skin Type | All Skin Types, Skin with Signs of Aging |
| Toxic Free | AHA-free, Alcohol-free, BHA-free, BHT-free, Colorant-free, Cruelty-free, Formaldehyde-free, Hydroquinone-free, Mineral oil-free, Paraben-free, Perfume-free, Phthalate-free, SLS-free, Steroids-free, Sulfate-free, Triclosan-free |
Reviews from out beloved customers ♥️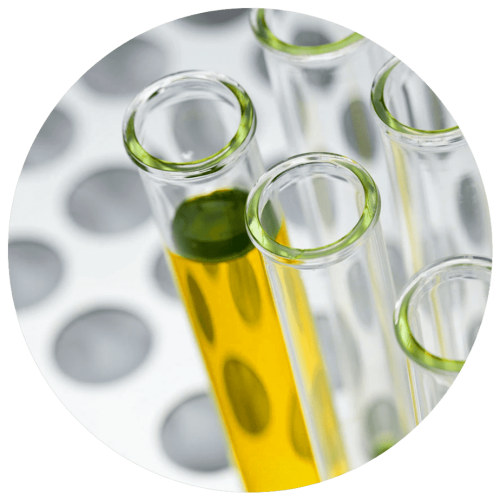 Syn®-AKE is a synthetic peptide that mimics the venom of the temple viper, and is famous for its ability to reduce wrinkles and lines. Its action is similar to that of Waglerin 1 in the viper's venom, and works by inhibiting transmission of nerve impulses that stresses facial muscles. Therefore, facial muscles stay relaxed with reduced wrinkles, and facial appearance is smoothened from usage of skin care products with Syn®-AKE as an active ingredient.
Experimental Results:
Experimental results show that wrinkles from crow's feet is visibly reduced when applying SYN-AKE (4%) twice daily, with an overall smoother and more even skin surface within 28 days.
If the product is used consistently for 56 days, results will be even more effective.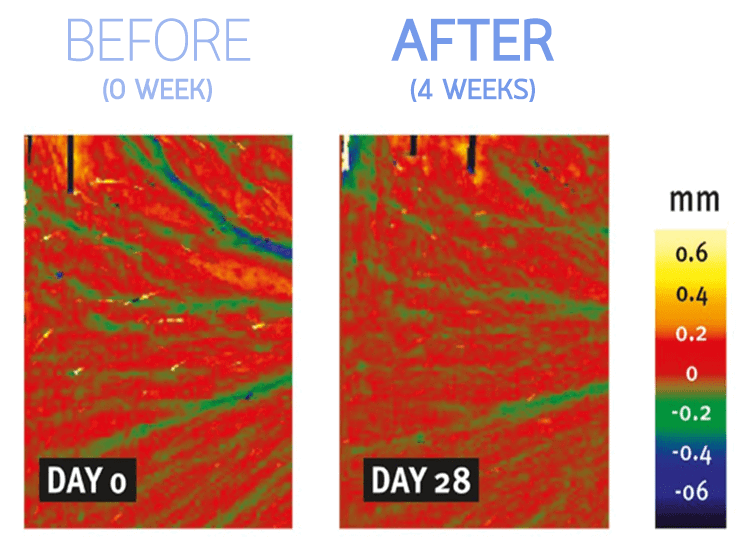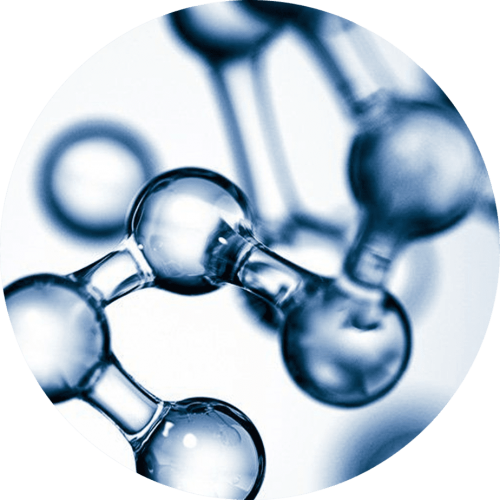 Hyaluronic Acid helps retain moisture for the skin, and is a gel-like substance naturally found in skin cells. The substance supplements the slowed-down production due to aging, and works wonders in skin hydration by holding over 1,000 times its weight of water.
Deep hydration: we use the best hyaluronic acid to efficiently retain moisture for the skin, keeping the skin layers hydrated
Refined skin: when skin stays hydrated, it appears plumped and healthy with reduced lines and wrinkles.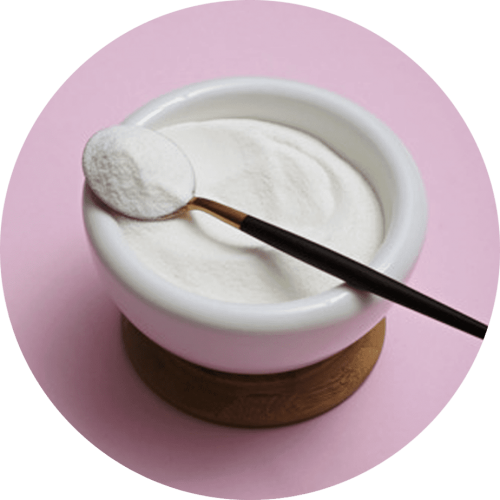 While traditional anti-aging approaches focus on dermal collagen type I, Syn®-TC synthetic peptide  follows a more holistic approach focusing on total collagen care – specifically Type I, III, IV, VII, and XVII that are essential in a smoother, softer, younger skin appearance. Collagens are responsible for the skin's strength and smoothness, but as we age, collagen production is reduced. Syn®-TC provides the solution to a youthful, beautiful smooth skin from undamaged, stable homogeneous collagens.
Increased Collagen Production: the peptide increases formation of various types of collagens, enabling a strong skin structure
Anti-Aging: more collagens mean a more youthful appearance of the skin, combating the aging process
Smoother Skin: the complex allows a softer touch to the skin, with silky smooth appearance of a youth's skin
Experimental Results:
Experimental results show that the skin appears plumper, firmer with improved elasticity within just 28 days.
Collagen production is also significantly increased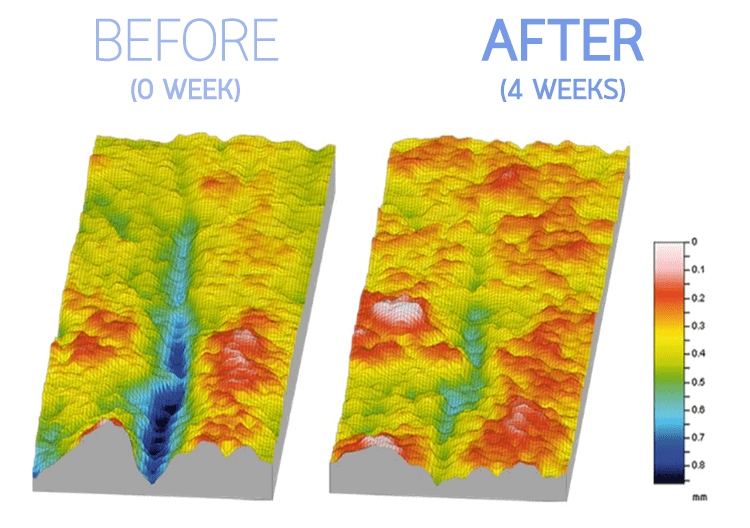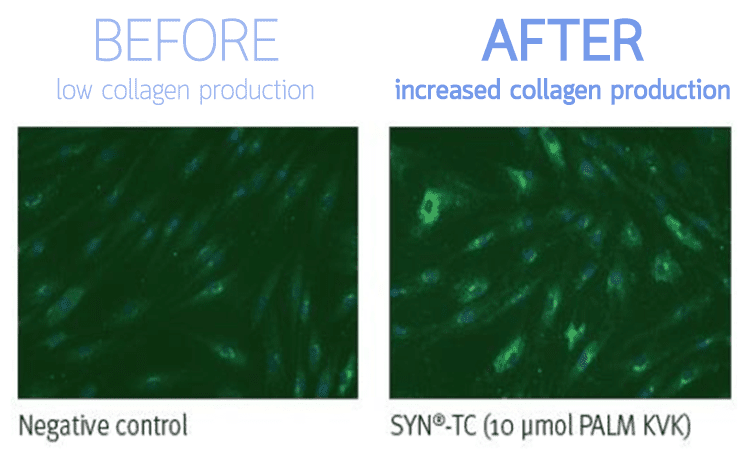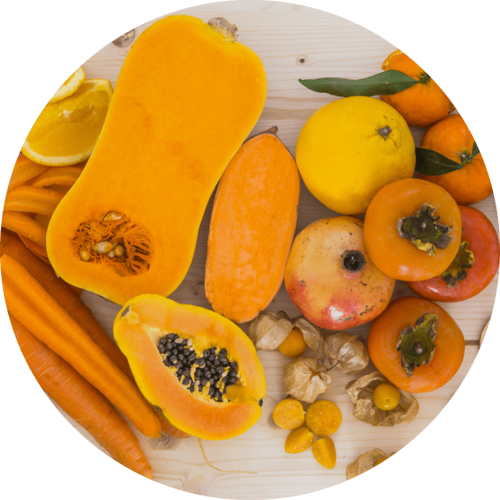 Vitamin A Palmitate (Retinol 50C)
วิตามินเอ เป็นส่วนประกอบในการดูแลผิวที่ได้รับการยอมรับว่าเป็นสารที่มีประสิทธิภาพสูงสุดในการลดเลือนริ้วรอยและรักษาผิวที่ถูกทำลายจากรังสี UV ทั้งยังปรับสมดุลการทำงานของเอนไซม์และการผลิตเซลล์ใหม่  ซึ่งกระบวนการผลัดเซลล์ผิวใหม่นี้ จะทำให้ผิวดูสุขภาพดีกระจ่างใส ผิวที่ดูเรียบเนียนรวมถึงรอยแดงและฝ้าที่ลดลง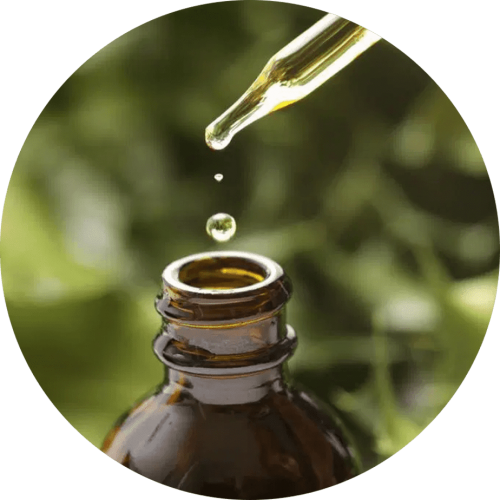 Vitamin E Acetate (Copherol 1250C)
Vitamin E Acetate is a synthetic form of vitamin E, one of the most popular Vitamin in skin care products given its various beneficial properties such as antioxidants.
Enhance Skin Repair: the compound is able to increase enzyme activity of the skin, which positively influences the repair of stressed and damaged skin, for example after UV irradiation
Improved Skin Strength: as the skin's moisturization ability is increased, the skin becomes more strong to outside effects
Aqua, Cyclopentasiloxane, Dimethicone, Glycerin, 1,3-Propanediol, Cetyl Palmitate, Acrylates/ C10-30 Alkyl Acrylate Crosspolymer, Phenoxyethanol, Tocopheryl Acetate, Polysorbate 80, Cloth 5 and Oleth-10, Sodium Hyaluronate, Sodium Hydroxide, Benzoic Acid, Dehydroacetic Acid, Happy XP2, Dipeptide Amino butyryl Benzylamide Diacetate, Retinol, Tetradecyl Aminobutyroylvalylaminobutyric Urea Trifluoroacetate, Palmitoyl Tripeptide-5, Palmitoyl Dipeptide-5 Diaminobutyroyl Hydroxythreonine, Magnesium Chloride
Pull the cap and press repeatedly 3-4 times on first use. Apply gently onto forehead wrinkles and laugh-lines around the outer corners of the mouth and eyes. Apply before makeup. Close the cap after use for your highest comfort and quality. Avoid contact with eyes and lips.
Recommended to use with...